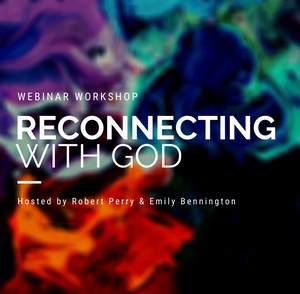 As we entered the realm of spirituality, many of us left behind the authoritarian God that we grew up with. In the process, God became for us more safe, yet also more distant and impersonal. We kept God, but kept Him at arm's length. This is reflected in the fact that as Course students, we talk more about—and talk more to—the Holy Spirit. Have we lost something in the process?
The Course's concept of God is perhaps its greatest undiscovered treasure. It offers us a view of God that is not the traditional God, yet is also decidedly not the impersonal God of contemporary spirituality and the Course community. It is a beautiful concept of God—inspirational and deeply nourishing.
The Course also offers us a relationship with God. The separation was an act of trying to sever this connection. Wouldn't the pathway back involve reversing that and actively relating to Him?
God can become for us the safest and most comforting thing in our lives. He can be where we turn for companionship, guidance, protection, and a positive sense of self. He can be the object of our desires, the great prize that is the end of all our travels. He can become for us the Creator Who began our existence, the Eternal Love we journey toward, and the Friend Who walks with us along the way.
Topics covered include:
Does God know that we exist?
Does God hear our prayers?
How should we conceptualize God?
What is the relationship between God and the Holy Spirit?
Why do we have so much baggage around God?
What is the "pull of God"?
What is God's love like?
How can we safely allow our love for God back into our awareness?
What are the benefits of a relationship with God?
Should we use prayer to relate to God, and if so, how?
How does God fit into meditation?
Purchase includes 6 hours of video content and a 23-page handout. 
We hope you will join us for this experience of reconnecting with God.