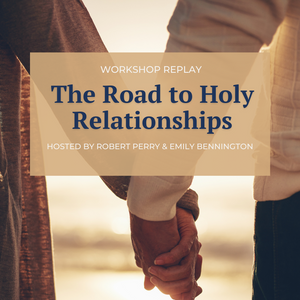 The term "holy relationships" raises such hopes in us.
Who wouldn't want to have a holy relationship? But what does the term mean? How do you know if you are in a holy relationship? Does it take two, or can you make a relationship holy on your own?
A Course in Miracles offers clear answers to these questions. Its teachings can tell us how to become truly ready for a holy relationship, as well as how to be a constructive partner in such a relationship.
A mature holy relationship is a wondrous experience.
It contains the highest happiness that is possible in this world, however it takes an unusual ability to get outside our egos in order to truly join.

In this workshop, which is based on the Course's extensive discussions of holy relationships as well as their own personal experience, Robert and Emily will help you understand this important teaching and what your next steps are along the road to fully embodying it.

When you register for this workshop, you will receive:
3.5 hour workshop recording.

13-page handout covering major themes and teaching notes.